The Weekly Newsletter of the
Unitarian Universalist Church of Manchester
Printable Version of this Newsletter for: 
Monday, October 3rd – Sunday, October 9th, 2016: click here
For information about:
Our Choir; Our Church Photo/Video Policy; Comments, Suggestions, Ideas?; Buddhism Meditation and Workshops; Our Peace Vigil Schedule; UU World Magazine; Our Book Group; Service Committee Store; Our Gift Shop
NEW
Housing Needed for Two Out-Of-Town Marathon Runners
Two people from Ohio will be flying in on Saturday afternoon, November 5th, to run in the Manchester City Marathon the next morning.  They are in need of a place to stay Saturday night.  If you can help, please contact Pam Hoskins:
pamhoskins(at)comcast(dot net) or
603-498-5733 (cell); 603-434-1386 (home)
NEW
Water Restrictions Impact UU Manchester
More and more communities are putting water bans and restrictions in place due to the critical drought in southern NH.  Thus, I am committed to discontinue the watering of lawns around our church building, in spite of the prep work done this fall.  Two loads of loam were spread, over seeding was done on the Myrtle St. side and all lawns were fertilized.  This was done in anticipation of fall rains.  We had a week of brief showers, misty weather but no substantial rain.  Predictions are for little precipitation over the next several weeks, with no guarantees beyond.
Noel brought in truckloads of loam and helped with the spreading, in addition to maintaining the gardens.  Liz has continued to monitor the mowing needs, done some watering and weeding as well.
Stay tuned for a fall clean-up.  My Saturdays in November are all committed, which means I will look for others to lead it or find volunteers to do some of the work on other days.
My appreciation to all who have done work outside this summer and to those who have expressed their thanks for the appearance of the grounds.
Sylvia Anderson
Grounds Chair
NEW
Moral Economy Forum
Thursday, October 27th, 6:00 pm, in the Sanctuary
Sponsored by the UU Manchester Social Responsibility Committee and the Granite State Organizing Project.
The idea of a moral economy originated from studies of food riots in England in the 19th century.  In today's United States of America, we haven't experienced food riots, but local families continue to fall further and further behind, leaving many hard-working people unable to make ends meet, despite working full time or more!
Engage in a discussion about wages and the cost of child care, health care, housing, and education.
Bring your own story, whether it's one of struggle or survival.  Learn what a moral economy would look like in New Hampshire, and what we can do together to make it happen.
NEW
Science & Religion, Are They Really Forever Enemies?
This course analyzes the historical perspectives on the conflict between science and religion that frame its current mostly adversarial relationship: the violent collision between a literal monotheism in Europe when Europe was dominated by Christian fundamentalism and an emerging scientific method.  As organized religion has been slowly conceding membership to a variety of competing spiritual disciplines and even to just psychological perspectives, there may be more opportunities for cross-fertilization and dialogue in the context of the relaxing of previously rigid religious doctrines.  Participants will be encouraged to actively participate in class discussion, questioning all doctrine in terms of its evidence base, thinking scientifically.  Each person will pick a topic to study, with support of the facilitator, and to present to the class.  Everyone will be encouraged to explore the role that spiritual searching, ideas and values play in their day-to-day lives, and where that searching might have emerged in their development.  Come ready to learn and stretch!
THIS COURSE RUNS EVERY TWO WEEKS ON THURSDAYS FROM 7PM TO 9PM STARTING OCTOBER 13TH IN NASHUA (Part of our shared Adult Educational program with Milford and Nashua)!!  ENDING DATE WILL BE DETERMINED BY PARTICIPANTS!
Email Doug Watt for more information: drdougwatt@gmail.com
Click HERE to register
October Book Group Meeting
The next meeting of the UU Book Group is
Tuesday, October 25th, at 7:00 pm, in Room 7.
We will be discussing "Caleb's Crossing" by Geraldine Brooks.  It's the story of the first Native American to graduate from Harvard.
Everyone is welcome, even if you haven't read the book.  If you have questions or need more information, contact Phoebe Stone at:
phoebestone224(at)comcast(dot net)
Goffstown Pumpkin Regatta Bike Ride
Come join us on a community bike ride!
The annual Goffstown Pumpkin Regatta is being held on Sunday, October 16th.  Erik Zulaski and Elizabeth Ropp will be leading a UU Manchester community bike ride along the Goffstown Rail Trail into downtown Goffstown.
Let's all go to the Regatta as a community right after Coffee Hour.  Please self-organize into carpools or join the bike ride.  We will leave directly from the church at noon, then take the Trail all the way to downtown Goffstown (10 miles).
Riders are encouraged to bring helmets, plenty of water, snacks, reflective clothing, and bike lights.  If you would like to ride your bike, but prefer a shorter ride, you can park at the Goffstown Rec Center, 155 S Mast Road, and bike up the Goffstown Rail Trail for a short (approx. one mile), pleasant ride to downtown.
For more information, contact Eric Zulaski at eric.zulaski(at)gmail(dot com) or
Elizabeth Ropp at aarunareiki(at)gmail(dot com)
Sermon for Sunday, October 23rd
With Your Whole Being – Rev. Patrick McLaughlin
All October Sermons
Oct 2

: There's Only One Rule –
Rev. Patrick McLaughlin
Oct 9

: Can the Past Be Healed? – 
Rev. Patrick McLaughlin
Oct 16

: It's the End of the World as We Know It…Or Not
–
Bruce Hoskins & 
Mike Phoenix
Oct 23

: With Your Whole Being – 
Rev. Patrick McLaughlin
Oct 30

: Where Joy and Grief Meet – 
Rev. Patrick McLaughlin
If you have anything you would like included in next week's newsletter, please send it to me by this coming Sunday.  Anything sent after that will have to wait until the following week.  I will respond to each message within 24 hours as confirmation that it was received.

THANK YOU!

Anne Marie Smith, editor
UU Manchester
669 Union Street
Manchester, NH 03104
603-625-6854
***
Church Office Hours:
Tues – Fri: 8:30 am – 1:30 pm
Rev. McLaughlin's Hours:
Tues: 1:00 – 6:00
Weds: 9:00 – 12:30
Thurs:  10:30 – 3:00
(other hours available by appointment)
minister@uumanchester.org
DRE Rick Carkin's Hours:
Weds: 11:00 – 2:00
(other hours available by appointment)
dre@uumanchester.org
Pastoral Care Team
Your Pastoral Care Team is available to coordinate compassionate care and support to members and friends in times of transition, need or crisis.
If you would like a home visit from a member of Pastoral Care or are a church member willing to make an occasional visit to someone who is homebound, wants a visitor, needs help with a minor fix-it project, or just needs someone to talk to;
If you are in need of transportation to church, an errand, an appointment, or can supply such transportation once in a while;
If you are in need of a home-cooked meal for whatever reason or can supply a meal to church member or family from time to time;
Please contact us at the address below.
pastoralcare@uumanchester.org
Team members are Judy Corbit, Carol Knieriem, Diana Sterling, and Edna White.  Reverend Patrick McLaughlin is an ex-officio member.
The team rotates its Coordinator on a monthly basis.
24-hour emergency numbers:
668-2299 (YWCA Crisis Center; domestic abuse)
668-4111 (Greater Manchester Mental Health)
877-870-4673 (Samaritans; suicide prevention hotline)
Flower Schedule:
October 2nd – Carol Backus
October 9th – Molly Harrington & Dave Davis – "In honor of our upcoming last anniversary before the wedding"
October 16th – Barbara Dagenais
October 23rd – Judy Corbit – "Happy birthday Dave and Alex"
October 30th – Barbara McLaughlin
Greeter Schedule:
October 2nd – Phoebe Stone & Don Beecy
October 9th – Nan Adamson & Jan Beauchamp
October 16th – Ann and Curt Smith
October 23rd – Bob Backus & Emily Azadian
October 30th – Molly Harrington & Dave Davis
Hospitality Schedule: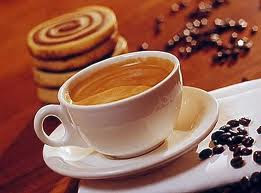 October 2nd – Sylvia and Web Anderson
October 9th – Barbara Widger & Carol Knieriem
October 16th – Michelle and Rick Weinstein
October 23rd – Millie Hussey & Irene Kaye
October 30th – Alisa Macone & Yahira Vallario
Nursery Care:
October 2nd – Judy Corbit & Christy Young
October 9th – Emily Azadian & Claudia Boozer-Blasco
October 16th – Denise Cascio-Bolduc & Molly Harrington
October 23rd – Ann Butenhof & Bob Hynes
October 30th – Jenna Bolduc & Sharon Oikelmus
Service Helpers:
October 2nd – Tony Gross
October 9th – Mary Ann Rogers
October 16th – Tony Gross
October 23rd – Tony Gross
October 30th – Tony Gross
Ushers:
October 2nd –  Conor Hunt-Bull & Carol Knieriem
October 9th – Barbara Dunkin & Chris Monroe
October 16th – Pat LaPan & Malia Till
October 23rd – Noel Villiard & Jah Varuna
October 30th – Dan Bolduc & Denise Cascio-Bolduc